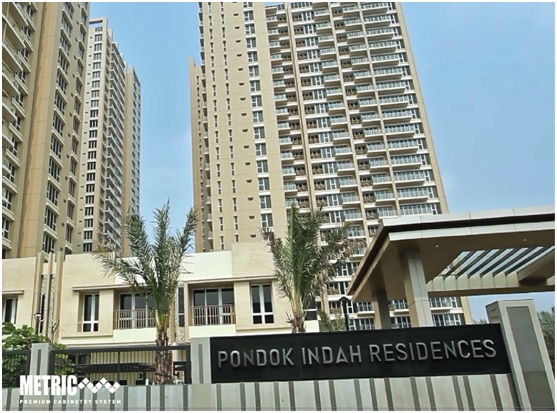 PONDOK INDAH RESIDENCE APARTMENT
Having been trusted by our clients, Metric proudly designed and built the interior apartment units in Pondok Indah Residence; Open concept living room with three bedrooms is our well-developed, integrated approach in premium living style.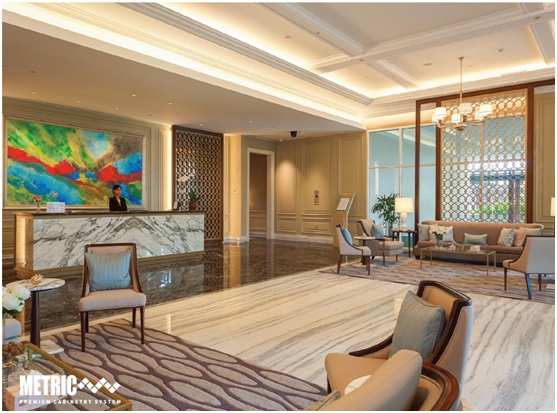 INTERIOR SOLUTIONS FOR YOUR HOME
Metric is solution for your Kitchen, Bedroom, Wardrobe, and Living room in unique style and reasonable budget.
Considerate services include 3D design, on site measurement, delivery and installation.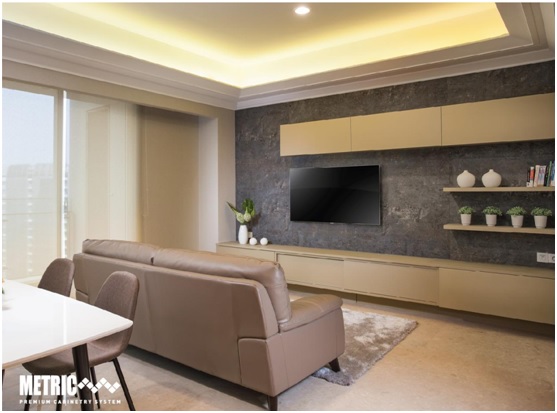 LIVING ROOM
This Open concept living room idea with a wall-mounted tv and rusted-style high pressure laminate (HPL) background.
The scale of furnishings is perfect for the space.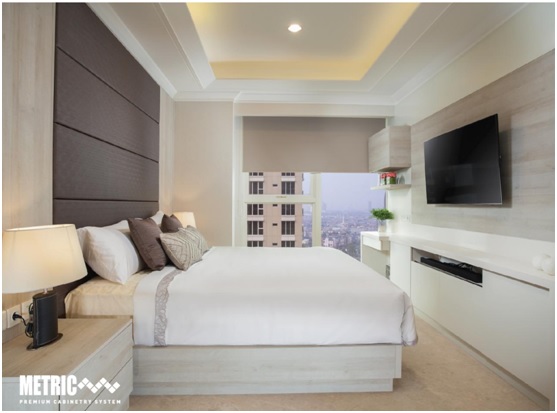 BEDROOM
Designing this awesome modern bedroom, Metric worked collaboratively with the clients to pack in ample storage and high style on a reasonable budget of money, space, and time.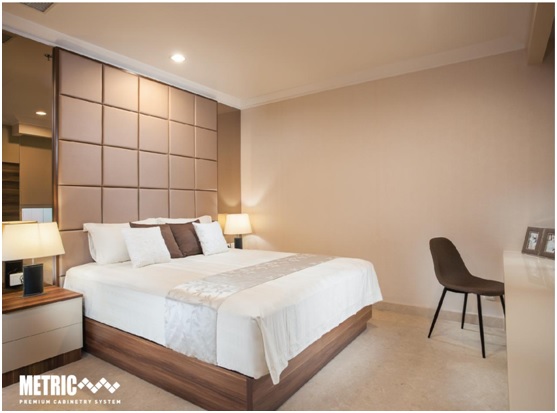 MASTER BEDROOM
This master bedroom plays off a large bed head with combination of glass, soft material and the touch of soft brown wooden HPL.
The room is made for sweet dreams!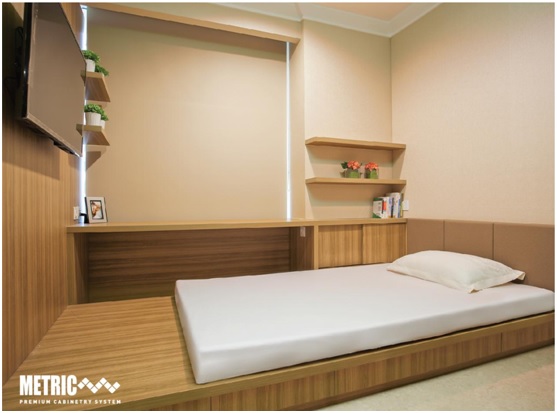 TATAMI STYLE BEDROOM
This Tatami bedroom is Inspired by Japanese bedroom that is small and efficient, the room is small but the working space and the bed area are combined perfectly to create a beautiful bedroom.